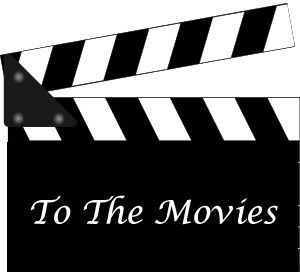 When a storyline from a book is turned into a movie, the movie becomes its own text. The basic storyline may be the same, but when changes are made in order to fit the movie within a time limit or to highlight an element or theme that the people involved in the movie feels is important—they make the story their own. I will focus these features on movies made based on books I have read—I want to look beyond whether I think the movie is better or worse than the book. I want to appreciate and review the movie as a companion to the book
_____________________________________________________
Genre:
Romance
Actors:
Colin Firth
,
Jennifer Ehle
,
David Bamber
,
Crispin Bonham-Carter
,
Anna Chancellor
Date DVD Released:
September 25, 2001
MPAA Rating:
Not Rated (made for TV)
Movie Info:
IMBD
Order Online:
Rating:
4 Stars
DVD purchased
.
In A Nutshell:
This is my favorite book-turned-into-a-movie. I do not proclaim this favorite status lightly. I have a collection of memorabilia for another movie, but as I decided to resurrect my "To The Movies" posts this movie was all I could think about. When I read this book (which I re-read at least once a year because I love it), Colin Firth is the Darcy I see in my head, Jennifer Ehle is the Elizabeth I see in my head.
Review:
I still remember the first time I read this book--it was the summer before my senior year of high school. I had already shown a love of classic British literature--I had fallen in love with
Wuthering Heights
and
Jane Eyre
, so my aunt recommended this book to me. And I loved it! Not long after that, I found out that A&E had done a mini-series for this book.
I loved that the screenwriter stayed true to Jane Austen's story and the language she used in the book. I could literally see the scenes that had taken my breath away in the book. I have seen the proposal scene so many times--and each time my heart breaks for Darcy but I rally for Elizabeth. She did not do what was expected of her. She stood up for herself, her family, and her feelings--and I love that about her.
There were some scenes and characters that took my breath away as I cringed, and on the television screen I literally wanted to turn away--turn away or give way to a fit of giggles. Mr. Collins talking about the chimney piece at Rosings or Lady Catherine's reaction to the rumor of Elizabeth and Darcy's engagement. Even as I type this--I remember these scenes and the emotions I felt as I watched them come to mind.
This movie sticks with me. I can recall so much of it in my mind as I write this review or as I re-read the book. This movie enhances my experience with the text and that is why I love it.
Recommendations:
I love this version of Pride and Prejudice, but I am open to watching other versions:
But as I was doing the links for this posts, I realized that two of the stars are in another movie together...and I have to watch it now!!