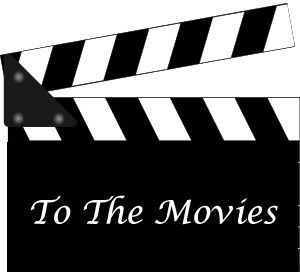 When a storyline from a book is turned into a movie, the movie becomes its own text. The basic storyline may be the same, but when changes are made in order to fit the movie within a time limit or to highlight an element or theme that the people involved in the movie feels is important—they make the story their own. I will focus these features on movies made based on books I have read—I want to look beyond whether I think the movie is better or worse than the book. I want to appreciate and review the movie as a companion to the book.
_____________________________________________________
Genre:
Drama, Romance
Actors:
Julia Roberts
,
Javier Bardem
, and
Richard Jenkins
Director:
Ryan Murphy
Scriptwriter:
Ryan Murphy
and
Jennifer Salt
Date DVD Released:
November 23, 2010
MPAA Rating:
PG-13
Movie Info:
IMDB
Order Online:
Amazon.com
Rating:
2 Stars
Borrowed movie from library.
s.
In A Nutshell:
I was really disappointed in this movie. I struggled with the book, but throughout the entire book I saw Elizabeth Gilbert as a strong woman on a quest to reclaim her own life who in the end found a man who loved her for being strong. Watching the movie however, I thought that Elizabeth Gilbert was a woman on a quest to find love and through love she would have a life. How is that better or different from the life she left behind in New York?
Review: (spoilers below)
I held out hope that the movie would address some of the issues I had with the book, namely the unfocused ramblings. In some ways it did, but instead of being an improvement I felt it was a travesty. Instead of keeping with the idea of Elizabeth Gilbert as a strong woman on a search to find herself and love herself--the movie made it look like her entire search was for the guy that would complete her.
I did read the book--I knew that she was going to find Felipe in the end. But over the course of the book I never felt like the search for him was her main purpose. It was a happy accident--and one I was glad happened because I was happy for her. By comparison, the movie focused so much on her loneliness in Italy in comparison to her friends who are in love. Then at the Guru's retreat the movie focuses on her loneliness in comparison to her friend who is getting married (even though it was an arranged marriage and her friend is unsure of whether she will be happy or not). So of course in Bali she has to find love, right?
And I thought it was ironic that her friend at the beginning of the movie commented that when she was in a relationship she took on the look of her partner (in the same way some people start to look like their dogs). You can see a still from that part of the movie
here
. Then at the end, don't you think she looks like her partner
here
or
here
? Did anything really change?
Recommendations:
I must confess that I am one of the few people in the world who have not seen
Coyote Ugly
so I think that I am going to go watch that and forget about
Eat Pray Love
: