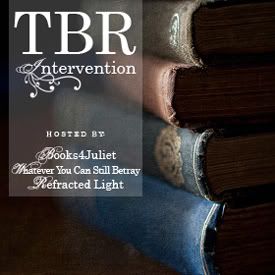 I am still working on the books I started for my
last TBR
--and my big lesson for this week is that 800 page books take a long time to read (you would think I knew that already right?).
This Week
If I can finish these books--my next book is going to be:
I have been focusing on making changes in my life to be healthier and to set a healthier example for my daughter. This goal will not change all of the books I read--but periodically I want to read some that teach me something about living healthier.
Summary (from back):
Tired of dieting? Are you eating nonfat and carb-free foods that don't satisfy? Then stop! You've been wrecking your metabolism with yo-yo fad diets and chemical-filled nonfoods. Jillian Michaels is here to repair the damage and retrain your hormones and endocrine system.
Master Your Metabolism
is a simple three-phase plan that amps up your weight-loss hormones and kicks those fat-storing hormones to the curb. You'll learn how to:
Remove antinutrients and toxins, which are slowing your metabolism.
Restore natural whole foods to your diet--foods that will rally your fat-burning hormones.
Rebalance your hormones by sleeping, dealing with stress, and exercising in ways that will manage them best.
Master Your Metabolism
teaches you how to reach your optimum health and weight and transform your body into the ultimate healthy, fat-fighting machine.