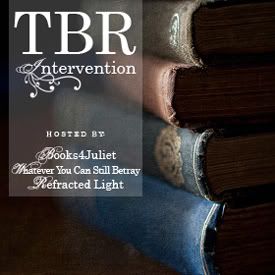 I am calling it a draw. Some successes that I am proud of but I did not make my mark entirely.
I finished this book. In some ways it is very different from her YA books but in other ways it is not. I really liked it and I hope Ellen Hopkins does more adult books in the near future!
In some ways I found this one to be more predictable than her first book--but I really do like Kinsey. I already have the next on reserve.
Here is my failure. Triangles took me longer to read than I expected (or maybe it is more accurate to say that I did not get as much uninterrupted reading time as I had planned), so I did not get this one started as early as I thought I would. But the opening has grabbed my attention!
First, I have to finish
Best Seller
. I am definitely looking forward to this one.
After that, I have a book coming due to the library:
Summary (from inside flap):
Liesl lives in a tiny attic bedroom, locked away by her cruel stepmother. Her only friends are the shadows and the mice--until one night a ghost appears from the darkness. It is Po, who comes from the Other Side. Both Liesl and Po are lonely, but together they are less alone.
That same night, an alchemist's apprentice, Will, bungles an important delivery. He accidentally switches a box containing the most powerful magic in the world with one containing something decidedly less remarkable.
Will's mistake has tremendous consequences for Liesl and Po, and it draws the three of them together on an extraordinary journey.
From
New York Times
bestselling author Lauren Oliver comes a luminous and magnificent novel that glows with rare magic, ghostly wonders, and a true friendship that lights even the darkest of places.
For my audiobook--I have decided to start a series I have heard so much about by have not had a chance to start. Better late than never, right
Summary (from Goodreads):
Sookie Stackhouse is a cocktail waitress in small-town Louisiana, but she keeps to herself and doesn't date much because of her "disability" to read minds. When she meets Bill, Sookie can't hear a word he's thinking. He's the type of guy she's waited for all of her life, but he has a disability, too--he's a vampire with a bad reputation. When one of Sookie's coworkers is killed, she fears she's next.
And because I always like to set my bar high, I am hoping to re-read (this time as an audiobook):
Summary (from Goodreads):
Welcome to Trenton, New Jersey, home to wiseguys, average Joes, and Stephanie Plum, who sports a big attitude and even bigger money problems (since losing her job as a lingerie buyer for a department store). Stephanie needs cash--fast--but times are tough, and soon she's forced to turn to the last resort of the truly desperate: family.

Stephanie lands a gig at her sleazy cousin Vinnie's bail bonding company. She's got no experience. But that doesn't matter. Neither does the fact that the bail jumper in question is local vice cop Joe Morelli. From the time he first looked up her dress to the time he first got into her pants to the time Steph hit him with her father's Buick, M-o-r-e-l-l-i has spelled t-r-o-u-b-l-e. And now the hot guy is in hot water--wanted for murder.

Abject poverty is a great motivator for learning new skills, but being trained in the school of hard knocks by people like psycho prizefighter Benito Ramirez isn't. Still, if Stephanie can nab Morelli in a week, she'll make a cool ten grand. All she has to do is become an expert bounty hunter overnight--and keep herself from getting killed before she gets her man.
So do you what do you want to read this week?