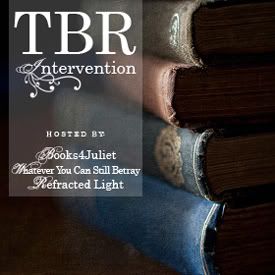 Overall--I feel like I set very ambitious goals for last week, so I am calling this week a success even though I am not done with everything.
I am 2/3 of the way done with this one. I have been finding many of the same problems I find with a lot of second books in series--it drags a lot more than the first one did. But in talking with my friend we learn a lot from this book that is very important in later books and we meet a lot of people who are important in later books. So in other word it is very important as the series continues. So I have been working through it, and now that I am in the last 100 pages I can feel it starting to pick up quite a bit!
I finished this one--and I loved it. Well maybe love is not the right word. I struggle with describing how I feel about Ellen Hopkins books--they are so well written but it is hard to say "love" with the topics that she covers. They are gritty, dark, and hard. But it affected me. I felt it deeply as I finished it. More to come in my review.
This one I can say I finished and I loved without hesitation! Although I do not necessarily think it was my favorite Sarah Dessen book--I did love it. I loved Ruby and Nate. Review to come.
My first fail of the week is destined to be my first success next week! I am going to start Fat Vampire as soon as I finish Kitty Goes To Washington. I cannot read two fantasy books (both of which have a different vampire world created) at the same time. But this one is going to be next--I promise!
And from the library (and coming due this week--eek!):
This is Ellen Hopkins first adult novel--and I have been so excited to read it. I am very optimistic that the style that makes her so accessible and honest in YA will do wonders in an adult novel!
Summary (from Amazon):
THREE FEMALE FRIENDS FACE MIDLIFE CRISES IN A NO-HOLDS-BARRED EXPLORATION OF SEX, MARRIAGE, AND THE FRAGILITY OF LIFE.
Holly: Filled with regret for being a stay-athome mom, she sheds sixty pounds and loses herself in the world of extramarital sex. Will it bring the fulfillment she is searching for?
Andrea: A single mom and avowed celibate, she watches her friend Holly's meltdown with a mixture of concern and contempt. Holly is throwing away what Andrea has spent her whole life searching for—a committed relationship with a decent guy. So what if Andrea picks up Holly's castaway husband?
Marissa: She has more than her fair share of challenges—a gay, rebellious teenage son, a terminally ill daughter, and a husband who buries himself in his work rather than face the facts.
As one woman's marriage unravels, another's rekindles. As one woman's family comes apart at the seams, another's reconfigures into something bigger and better. In this story of connections and disconnections, one woman's up is another one's down, and all of them will learn the meaning of friendship, betrayal, and forgiveness.
Unflinchingly honest, emotionally powerful, surprisingly erotic, Triangles is the ultimate page-turner. Hopkins's gorgeous, expertly honed poetic verse perfectly captures the inner lives of her characters. Sometimes it happens like that. Sometimes you just get lost.Get lost in the world of Triangles, where the lives of three unforgettable women intersect, and where there are no easy answers.
And because we all know that I cannot go anywhere without a book on my ipod, my audiobook this week is:
Although--I am listening to the unabridged version! I think that is very important to note.
Summary (from Amazon):
Finding wealthy Elaine Boldt seems like a quickie case to Kinsey Millhone. The flashy widow was last seen wearing a $12,000 lynx coat, leaving her condo in Santa Teresa for her condo in Boca Raton. But somewhere in between, she vanished. Kinsey's case goes from puzzling to sinister when a house is torched, an apartment is burgled of worthless papers, the lynx coat comes back without Elaine, and her bridge partner is found dead. Soon Kinsey's clues begin to form a capital M -- not for missing, but for murder: and plenty of it.
Winner of the 1985 Private Eye Writers of America Shamus Award and the 1985 Anthony Award for Best Novel.
What are you reading this week?